Regular price
Sale price
£65.00 GBP
Unit price
per
Sale
Sold out
Aqua Chalcedony Briolette Pendant hanging from a 22ct gold plated (on brass) multi gemstone light rosary chain.

Rosary chain is adjustable with a 3cm extender and is beautifully decorated with intermittent amethyst, green onyx, carnelian and labradorite stones.

Dimensions:
Chain length: 42cm - 45cm
Pendant measures 1.0cm x 0.6cm
Price £65
Aqua Chalcedony has the power to align the mind, body and spirit. This stone also sends feelings of generosity and kindness. Chalcedony is known for its fabulous balancing act. It is a profoundly spiritual stone that promotes sympathy and inner peace.

Green Onyx is one variation of onyx stone. Green Onyx adds physical healing, abundance, fertility, growth, material success, renewal, endurance, balance and friendship.

Amethyst is a crystal whose powerful healing properties can be described as cleansing, calming and transforming. It heals all levels of the mind, body and spirit.

Orange stones, especially Carnelians are excellent for balancing body energy levels. Carnelian is for wealth, prosperity & good luck. It will keep you safe from harm & misfortune, while keeping you strong and healthy in body and mind A stabilising stone, Carnelian restores vitality and motivation, and stimulates creativity. It gives courage, promotes positive life choices, dispels apathy and motivates for success.

Labradorite is a powerful healing stone and is a useful companion when you are moving through changes in your life giving you strength and perseverance. It offers protection from negativity. Wearing a piece of this stone charges you with excitement and a sense of adventure; it is a stone of transformation.

Share
View full details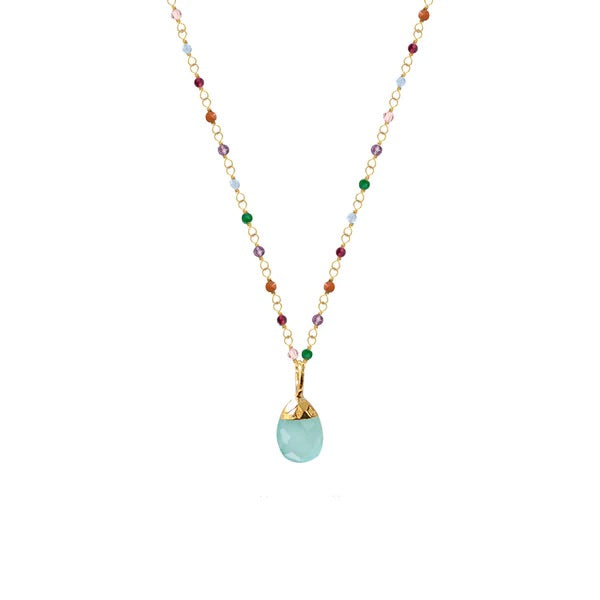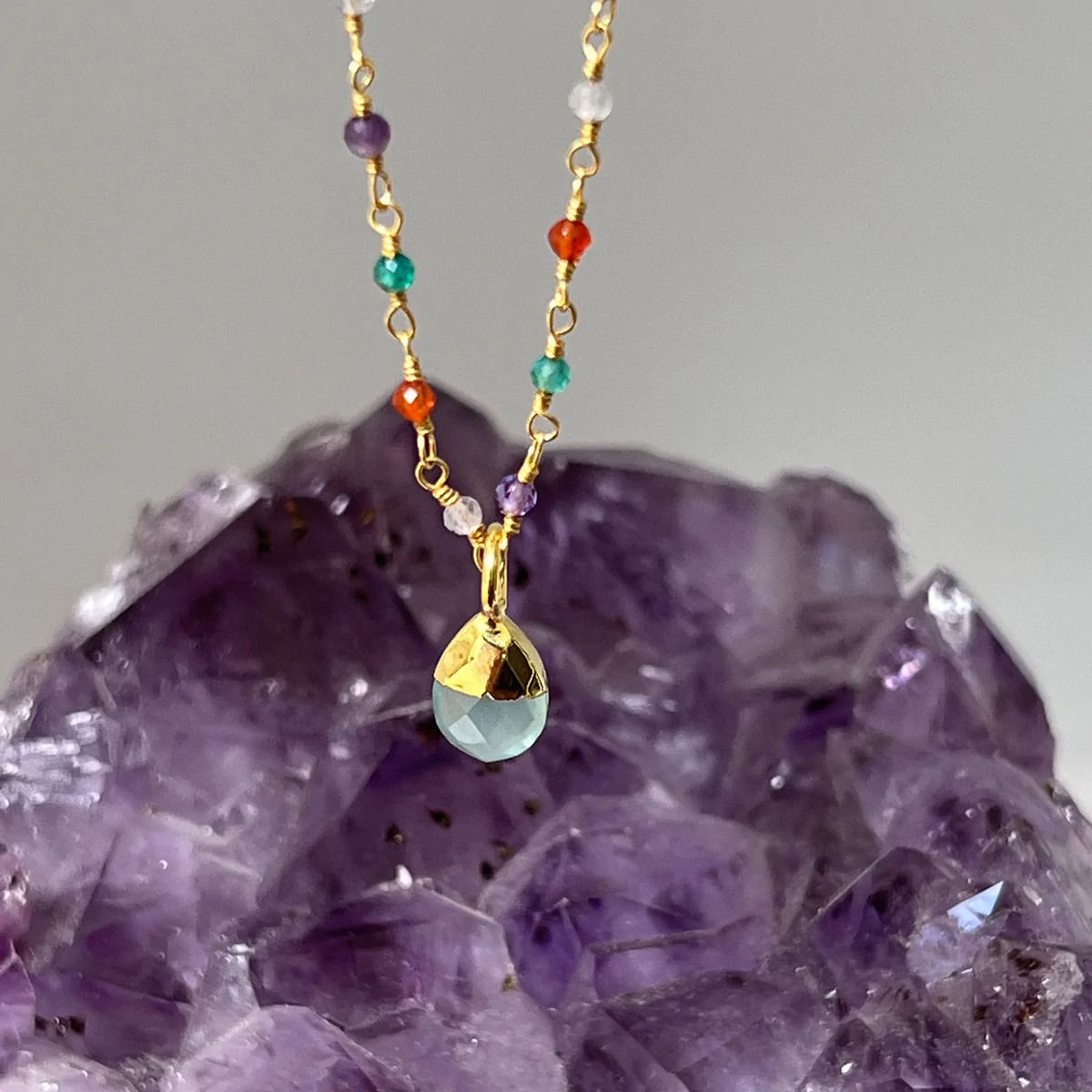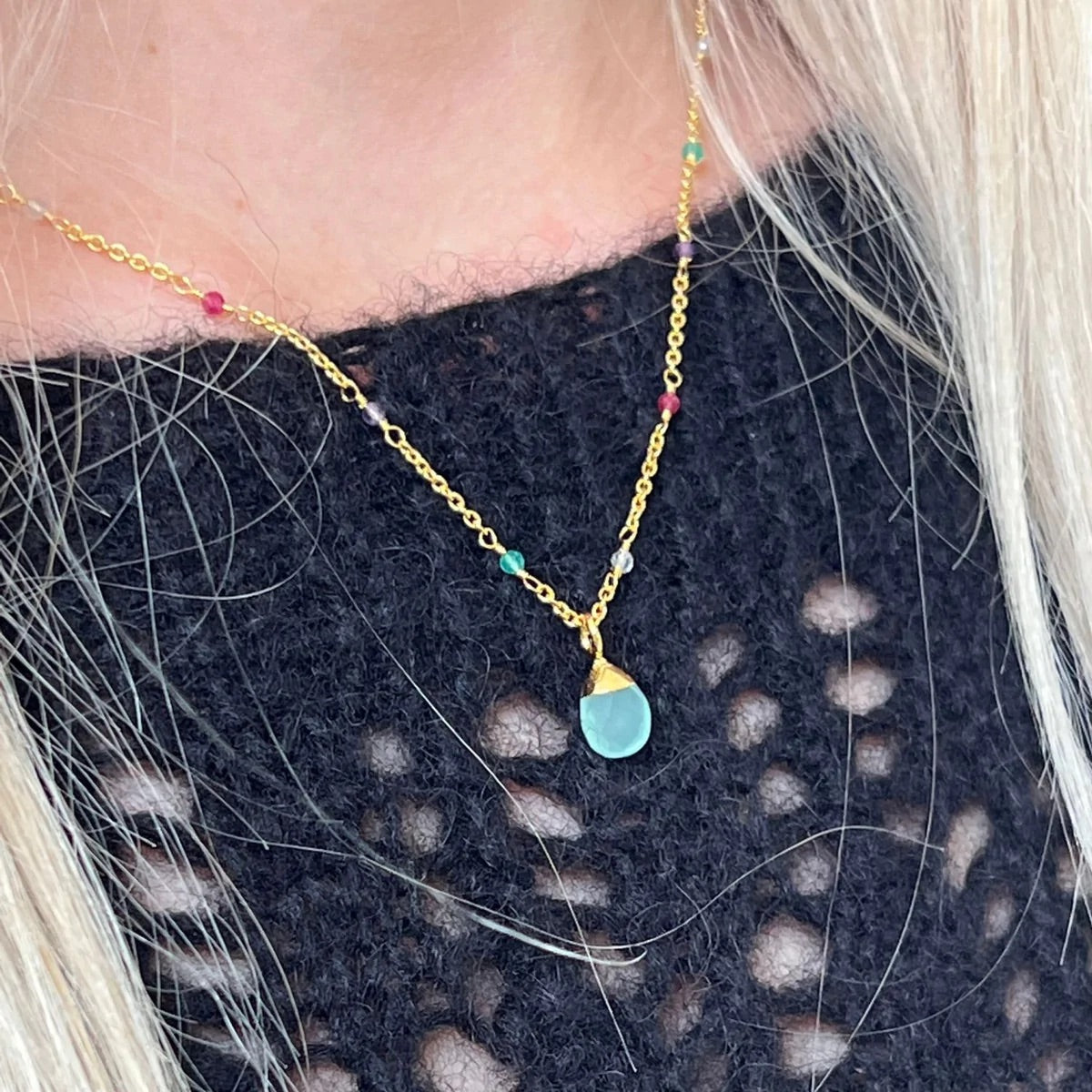 Free Gift Card and Gift Wrapping
Each purchase comes with a complimentary gift card and gift wrapping. Personalised message details can be provided at checkout.